China Resumes Military Buildup in Disputed Doklam Plateau
In news
Indian newspapers reported that the PLA is building new military infrastructure about three miles away from the border between China and Bhutan.
Highlights
The new structures include mortar and gun emplacements as well as nine three-story buildings that could be used as barracks, accompanied by almost 300 military vehicles.
Chinese troops have also settled in 30 miles away in the Chumbi Valley, where the borders of Bhutan, China and India meet.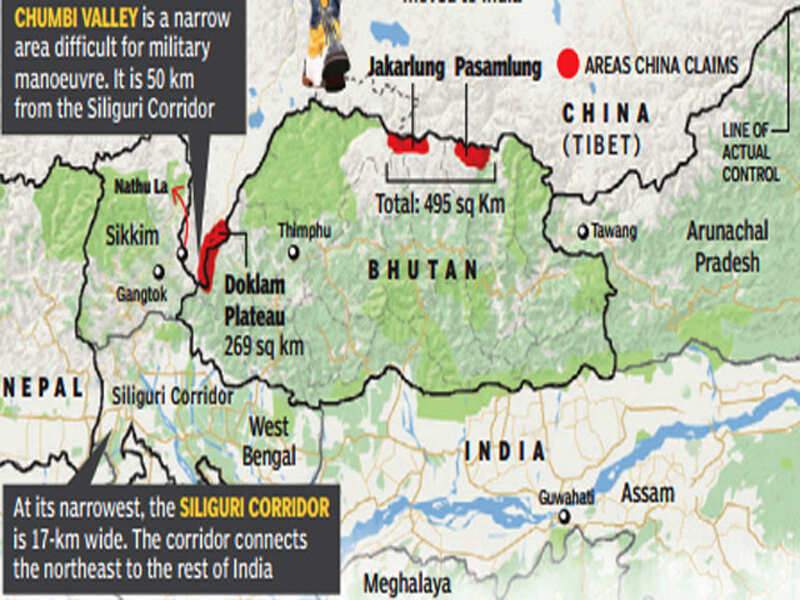 Background
The Doklam standoff began in mid-June, when Chinese builders and soldiers appeared in the plateau, which the Chinese call "Donglang" and claim is part of Tibetan territory.
India deployed troops to the disputed territory in defense of their ally Bhutan, and for 10 weeks PLA and Indian military troops faced off a few hundred meters apart.
India and China both pulled their troops back on August 28 following quiet negotiations between the two powers, and the road-building came to an end.
In early October, new reports surfaced that 1,000 Chinese soldiers were stationed in the Doklam Plateau — and the appearance of these structures suggests that the PLA are there to stay.
India has withdrawn its military from Doklam since it does not actually have a claim on the region — their troops entered Doklam to support their Bhutanese allies and to oppose the sudden appearance of the PLA and Chinese road builders in July 2017. However, India has built up their forces in Sikkim, the province that borders both China and Bhutan.
---