Current Affairs Daily- 16th September 2017
Daily Current Affairs- 16th September 2017
---
---
PM Narendra Modi to inaugurate world's second biggest dam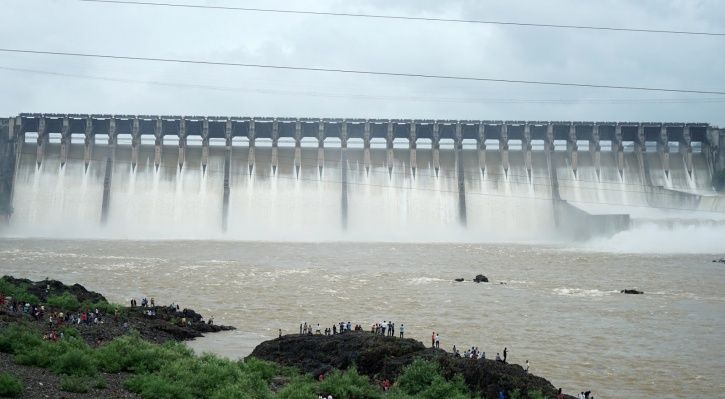 Fifty-six years after the foundation stone for the Sardar Sarovar Dam was laid by then Prime Minister Jawaharlal Nehru in Narmada district's Kevadia, the dam, one of India's biggest, will be finally inaugurated by Prime Minister Narendra Modi on September 17.
The height of the dam was 121.92 metres.
It is the second biggest dam in the world after the Grand Coulee Dam in the United States.
Over 18 lakh hectares of land in the state would be benefitted with irrigation as Narmada water will flow to over 9,000 villages of Gujarat through a canal network.
---
State Pay-Scale to Telangana temple priests from November
The Telangana government today said the priests and employees working in temples will be given the state government's pay scales from November onwards.
'Dhoop Deep and Naivedyam' programme, which is being implemented in 1,805 temples, will be extended to another 3,000 temples in the state.
1,805 temples were given Rs. 2,500 per month for 'Dhoop, Deep, Naivedyam' and the state government has increased it to Rs. 6,000.
The state govt. will give ₹6,000 per month to another 3,000 temples.
---
Two Women Drivers Who Piloted Maiden  Lucknow Metro Ride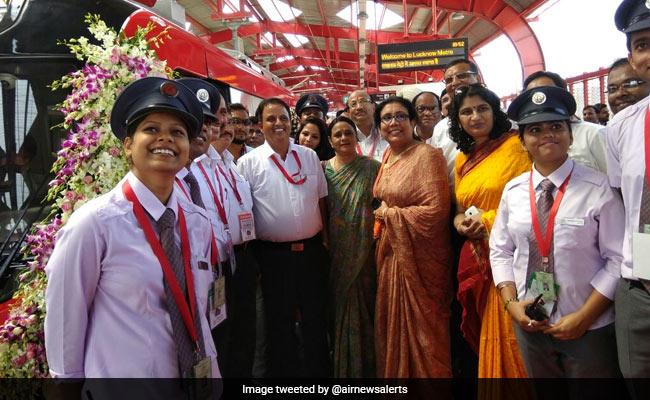 Pooja and Priyanka, the two women loco pilots who gave Union Minister Rajnath Singh and Uttar Pradesh Chief Minister Yogi Adityanath their first ride on the Lucknow Metro as the two ministers flagged off Phase I of the Lucknow Metro.
---
Centre for Animal Law set up at NALSAR
India's first Centre for Animal Law has been established at the city-based NALSAR University of Law.
Union Minister for Women and Child Development Maneka Gandhi inaugurated the centre HSI-India Managing Director N G Jayasimha, who has been appointed as the honorary director of the Centre said "today is a historic day for India".
---
India Signs Loan Deal with Japan
The Government of India signed a loan deal worth $76 million with Japan International Cooperation Agency (JICA) for a project to upgrade the environment management plan at Alang-Sosiya ship recycling yards.
The total cost of the project will be $ 111 million, out of which $76 million will be provided as soft loan from JICA. Out of the remaining amount, $25 million as taxes and fees will be borne by Government of Gujarat and the balance $10 million will be shared by Ministry of Shipping & Government of Gujarat.
The project will be executed by Gujarat Maritime Board (GMB) and is likely to be completed by 2022.
The project is expected to result in increase in direct employment from 50,000 to 92,000 people and in-direct employment from 1.5 lakhs to 3 lakh people.
---
Goa to Host 36th National Games
The Indian Olympic Association (IOA) formally awarded to Goa the rights to host the 36th National Games. The announcement was made by the state sports minister Manohar Ajgaonkar.
Ajgaonkar stated that IOA Secretary General Rajeev Mehta, in a letter to Chief Minister Manohar Parrikar, had formally conferred the rights to the state to host the sporting event in November 2017.
---
Former UN Secretary-General Ban Ki-moon Elected as Chair of the IOC Ethics Commission
Former United Nations (UN) Secretary-General Ban Ki-moon was elected as Chair of Ethics Commission of the International Olympic Committee (IOC) for a four-year term. Ban succeeds Youssoupha Ndiaye of Senegal whose term has come to an end.
His appointment was proposed by the IOC Executive Board and was approved during the IOC Session in Lima with a 74-4 majority.
---
India's First Foreign Coach for Women Boxers Resigns
Indian women's boxing's first foreign coach, Stephane Cottalorda, has resigned after just one month of appointment, alleging delay in salary and other payments.
Cottalorda has claimed in his resignation letter that he hasn't been paid his salary for the first month in full and has also cited 'lack of professionalism' on part of Boxing Federation of India (BFI) as his reasons for not coming back to India.
---
MoU Signed Between Corporate Affairs & CBDT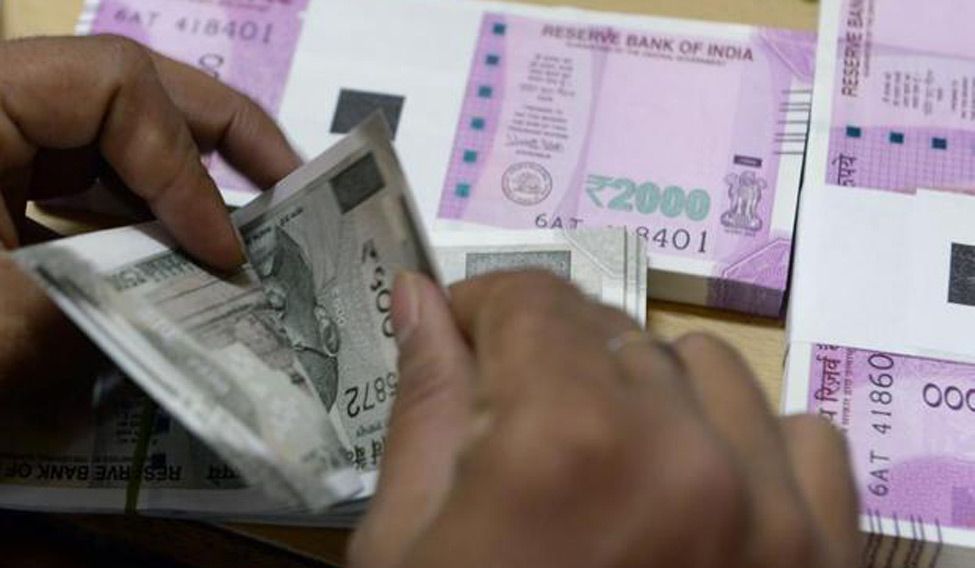 Corporate Affairs Ministry and Central Board of Direct Taxes (CBDT) has signed an MoU for automatic and regular exchange of information to curb the menace of shell companies, money laundering and black money in the country.
The MoU will enable sharing of specific information such as PAN number data in respect of corporates, Income Tax returns of corporates, financial statements filed with the Registrar by corporates, audit reports, and statements of financial transactions received from banks relating to corporates.
---
Bangladesh begins vaccination campaign for 150,000 Rohingya children
A rubella and polio vaccination campaign for 1.5 lakh children of Rohingya refugees started in Bangladesh on Saturday as the country witnesses an influx of people fleeing persecution in Myanmar.
All the children, aged between six months and 15 years, will be vaccinated for rubella (measles).
Children below five years will be administered polio vaccines while kids between six-month-old to five-year-old will be provided vitamin A capsules.
---
First Regional Vocational Training Institute (RVTI) in Hyderabad
Vice President Shri M. Venkaiah Naidu, today in Hyderabad laid the foundation stone for Regional Vocational Training Institute which is the first of its kind for the State of Telangana boosting skill development opportunities among women ready to contribute to the country's workforce.
---
World Ozone Day: 16th September
International Day for the Preservation of the Ozone Layer
World Ozone Day has been celebrated since 1994 and was established by the United Nations General Assembly. The day is mainly intended to spread awareness of the depletion of the Ozone Layer and search for solutions to preserve it.
World Ozone Day has been celebrated since 1994 and was established by the United Nations General Assembly. The day is mainly intended to spread awareness of the depletion of the Ozone Layer and search for solutions to preserve it.
This year marks the 30th anniversary of the Montreal Protocol. As part of the anniversary celebrations, the Ozone Secretariat launched a communication campaign #OzoneHeroes ahead of World Ozone Day.
---
MPEDA bags Rajbhasha Keerti Award
The Marine Products Export Development Authority (MPEDA) has been awarded National level Rajbhasha Keerti Award for the third consecutive year.
This award has been given to The Marine Products Export Development Authority (Ministry of Commerce & Industry, Govt. of India), Kochi, for the best Implementation of Official language in the organisation.
---
First for India, forex reserves cross $400 bn mark
As per the Reserve Bank Of India data released for the first time ever, forex exchange reserves crossed the $400-billion mark as on September 8 to reach $400.727 billion,.
The central bank took almost a decade to shore up its forex kitty by $100 billion to cross $400 billion from $300 billion.
Earlier the RBI took just 11 months to reach the $300-billion mark in February 2008 from $200 billion of reserves it had in April 2007.
Reserves rose by a whopping $2.6 billion as on September 8 from the week before. Foreign currency assets, which form a key component of reserves, rose by $2.57 billion from the previous week to $376.209 billion.
---
HSBC in tie-up with Sa-Dhan
HSBC has entered into an agreement with microfinance industry association Sa-Dhan to develop digital ecosystem for India's unbanked segment.
The bank will provide technology expertise to train and educate microfinance consumers at grassroots level and introduce digital banking to promote easier and time-efficient financial transaction among the so-called bottom-of-the-pyramid customer.
---
RBI to sell government bonds via open market operations
The Reserve Bank would sell government bonds worth Rs 10,000 crore through Open Market Operations (OMO) to mop up liquidity from the system.• As part of the OMO, the RBI will sell government securities maturing in 2019 (bearing interest rate of 7.28 per cent), 2020 (8.12 per cent), 2022 (8.15 per cent), 2025 (8.20 per cent) and 2028 (8.60 per cent).
---
India home to 23.4% of world's hungry, 51% women are anemic: UN report
According to the State of Food Security and Nutrition in the World 2017 report, the number of undernourished people in the world increased to an estimated 815 million in 2016, up from 777 million in 2015.
Data from the report showed that India is home to 190.7 million of them—a 14.5% prevalence of hunger vis-a-vis its total population.
The data further showed that 38.4% of children under five in India are stunted, while 51.4% of women in reproductive ages are anemic.
Prevalence of child stunting in India at 38.4% compares with 14.7% in Sri Lanka and 9.4% in China.
---
India set to launch its 2nd indigenously-built N-sub INS AridhamanIndia set to launch its 2nd indigenously-built N-sub INS Aridhaman
Defence Minister Nirmala Sitharaman is expected to launch the new vessel, which will then undergo extensive trials before its induction into service.
India's first indigenously-built nuclear submarine INS Arihant was inducted into service in 2009, making it the only country apart from the five permanent members of the UN Security Council to operate a home-made nuclear vessel.
India's first indigenously-built nuclear submarine INS Arihant was inducted into service in 2009, making it the only country apart from the five permanent members of the UN Security Council to operate a home-made nuclear vessel.
---
President Kovind launches

"Swachhta Hi Seva"

campaign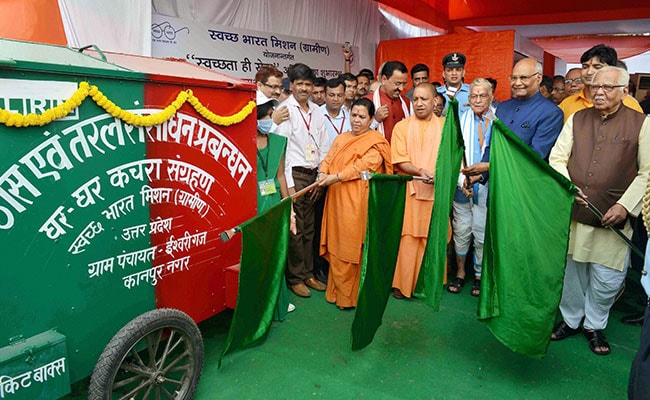 President Ram Nath Kovind launched 'Swachhta Hi Seva' campaign from Uttar Pradesh's Kanpur.
The Campaign President Ram Nath Kovind on Friday kicked off the fortnight-long 'Swachhta Hi Seva' campaign from Uttar Pradesh's Kanpur.
---
IndusInd Bank secures $200 million loan from ADB for microlending
IndusInd Bank has secured up to USD 200 million (about Rs 1,282 crore) loan from Asian Development Bank (ADB) to serve low income women borrowers in rural areas.
The 7-year senior loan will go towards IndusInd Bank's micro-finance activities.
This will help the bank to expand its efforts to finance underserved people of the country in less developed states.
About 95 per cent of the ADB funding is to go towards credit to women borrowers.
At least 70 per cent of the number of loans will be deployed to less developed states.
---
Shapath Bhardawaj qualifies for ISSF World Cup Finals
Indian teenager Shapath Bhardawaj has now qualified for the prestigious ISSF World Cup Finals for shooting.
Shapath who clinched an individual bronze medal in the Junior World Cup in Italy in August, will compete in men's double trap alongside Ankur Mittal and Sangram Dahiya.
The World Cup finals, the most prestigious annual tournament of the International Shooting Sport Federation, will be held at the Dr. Karni Singh Shooting Range in October.
---
Davis Cup, India vs Canada
Ramkumar Ramanathan battled past Brayden Schnur in a four- setter to give India a 1-0 lead over Canada on day one of the Davis Cup World Group Play-off tie on Friday.
Denis Shapovalov defeated Yuki Bhambri as Canada levelled the Davis Cup World Group Play-off tie 1-1.
---
PV Sindhu enters Korea Open final
Olympic silver-medallist PV Sindhu defeated China's He Bingjiao in the semi-finals to set up a mouth-watering summit clash with world champion Nozomi Okuhara of Japan at the Korea Open Super Series.
The World No. 4 Indian, who had won the China Open Super Series Premier last year and clinched the India Open Super Series and Syed Modi Grand Prix Gold this season, now stands just one win away from another title.
---
Jaipur's National Institute of Ayurveda enters Guinness Book
On the second day of National Ayurveda Yuva Mahotsav, National Institute of Ayurveda of Jaipur has entered the Guinness Book for 'Most people receiving Nasya Panch Kararma simultaneously'.
733 Ayurvedic practitioners performed Nasya Karma, which has been registered in the Guinness Book of records.
Total of 1466 people attended this Karma, completed in eight minutes. Observer of the Guinness Records was also present on this occasion.
The Nasya Karma is beneficial in all diseases related to the brain.
---
"Salman Khan" received a Global Diversity Award at Britain's House of Commons
Bollywood star 'Salman Khan' has received the 'Global Diversity Award' from Keith Vaz (longest-serving Asian MP) at Britain's House of Commons.
The Global Diversity Award is given to people of immense stature in terms of what they have done for diversity in the world.
Salman Khan was honored for his contribution to the Indian film industry as an actor, producer, television personality, singer, and philanthropist.
---
74th Venice Film Festival Awards 2017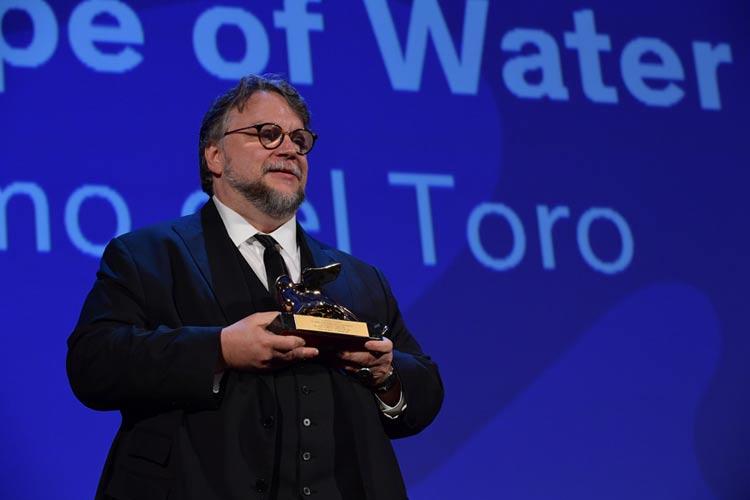 Guillermo del Toro's 'The Shape of Water' was awarded the Golden Lion at the 74th Venice Film Festival. The film, a romantic monster movie starring Sally Hawkins and Michael Shannon, premiered on the Lido on August 31, declared as the best movie.
It's also the first English-language movie to win Venice's top prize since Sofia Coppola's Somewhere in 2010.
List of Awards are as follows-

Golden Lion – Best MovieThe Shape of Water, directed by Guillermo del Toro
Grand Jury PrizeFoxtrot, directed by Samuel Maoz
Silver Lion – Best DirectorXavier Legrand (Jusqu'à la Garde)
Volpi Cup – Best ActressCharlotte Rampling (Hannah)
Volpi Cup – Best ActorKamel El Basha (The Insult)
---
"Unstoppable: My Life So Far"

authored by Maria Sharapova
The book titled 'Unstoppable: My Life So Far' authored by tennis star Maria Sharapova was unveiled. The book talks about Sharapova's rise from nowhere to tennis stardom, and the unending fight to stay on top.
The book tells how a seventeen-year-old Maria Sharapova became an overnight sensation by defeating the two-time defending champion Serena Williams to win the prestigious Wimbledon.
---
World's Oldest Person Dies at 117
The world's oldest person

Violet Mosse-Brown

from Jamaica has died at the age of 117. She was born on March 10, 1900, in Jamaica.
The prime minister of Jamaica, Andrew Holness, informed about Mosse-Brown's death. Brown had been given the honor in April 2017 when Italy's Emma Morano died, also at the age of 117.
With the death of Brown, Japanese 117-year-old Nabi Tajima is now the known oldest human on the planet.

Comments
comments