Current Affairs Daily – 17th Sept 2017
Daily Current Affairs
---
---
PM inaugurates Sardar Sarovar dam
To celebrate the birthday of PM Narendra Modi, Bhartiya Janta Party is observing

"Seva Diwas"

today across the nation.
All the party leaders attended medical camps, blood donation events, and took part in cleanliness drives.
Fifty-six years after the foundation stone for the Sardar Sarovar Dam was laid by the then Prime Minister Jawaharlal Nehru in Narmada district's Kevadia, the dam was finally inaugurated by Prime Minister Narendra Modi today, which is also his birthday.
The 1.2-km-long dam, which is 163 metres deep, will irrigate over 18 lakh hectares in the state, according to officials; the water from Narmada will flow into over 9,000 villages through a canal network, Sardar Sarovar Nigam Limited (SSNL).
---
Nepal survey to remeasure Mount Everest begins
Nepal has begun remeasuring Mount Everest to check if the height of the world's tallest peak was altered by a powerful earthquake that struck the nation in 2015, the government said today.
The official height of Mount Everest —— which lies in the Himalayan range, straddling the border between Nepal and China —is 8,848 metres (29,029 feet), first recorded by an Indian survey in 1954.
---
Opening Ceremony held for INDO-USA Joint Exercise Yudh Abhyas – 2017
Exercise Yudh Abhyas – 2017, a joint military exercise between Indian and US armies commenced this morning at

Joint Base Lewis McChord, Washington, USA.

The US contingent was represented by Company of 5th Infantry Battalion from 20 Infantry Regiment of the US Army while the Indian side was represented by soldiers of Gorkha Rifles from the Surya Command.
During the two week long exercise soldiers from both countries will hone their tactical skills in counter insurgency and counter terrorist operations under a joint brigade headquarter. Both sides will jointly train, plan and execute a series of well-developed tactical drills for neutralization of likely threats that may be encountered in UN peace keeping operations.
---
Telangana announces incentives and subsidies for dairy sector
Telangana State Chief Minister, K Chandrasekhara Rao has showered incentives and subsidies for the dairy sector.
Accordingly, farmers will get Rs. 4 per litre of milk as incentive and 50 per cent subsidy for buying a Buffalo.
The financial incentive to be launched from September 24 will be applicable to all dairy development societies and in line with those being enjoyed by the Vijaya Dairy Development Society.
The other major societies are the Mulkanur Dairy, Nalgonda, RangaReddy and Karimnagar district's Development Societies.
Through these societies the 50 per cent subsidy for farmers buying a Buffalo will be implemented. The subsidy will be 75 per cent if the farmers is from the SC/ST community.
The CM announced that a comprehensive scheme for the development of dairy sector will be launched in the State to make it a "KsheeraViplavam (Milk Revolution).
---
Amazon ties up with Bank of Baroda
Amazon has tied up with Bank of Baroda for the loans, which can go up to Rs. 25 lakh.
The Indian arm of the US e-commerce giant, Amazon plans to provide unsecured micro-loans, as low as 1 lakh, at interest rates as low as 10.45-11 per cent at a short span of 3-5 days. With the Bank of Baroda tie-up, the company wants to cater to every strata of sellers.
---
India likely to be 3rd largest economy by 2028
India is likely to overtake Japan and Germany to become the third largest economy in the next 10 years but needs to be consistent in reforms and focus more on the social sector, HSBC has said.
Presently, India's GDP is around USD 2.3 trillion (fiscal 2016-17). It stands at the fifth spot in global rankings.
Its estimates show India will be a USD 7 trillion economy in 2028, as compared to less than USD 6 trillion and USD 5 trillion for Germany and Japan, respectively.
---
Govt may raise over Rs 15,000 cr from IPOs of New India Assurance, GIC Re
Initial public offering of the two state-owned generalinsurance companies is likely to yield over Rs 15,000 crore to the exchequer, said merchant bankingsources.
Out of the five state-owned general insurancecompanies, New India Assurance (NIA) and GIC Re are gearing up to hit the capital market over the next few weeks.
The government had estimated to garner about Rs 11,000 crore by diluting its stake in insurancecompanies as part of disinvestment plans for the current fiscal.
---
Snow leopard taken off 'endangered' list after 45 years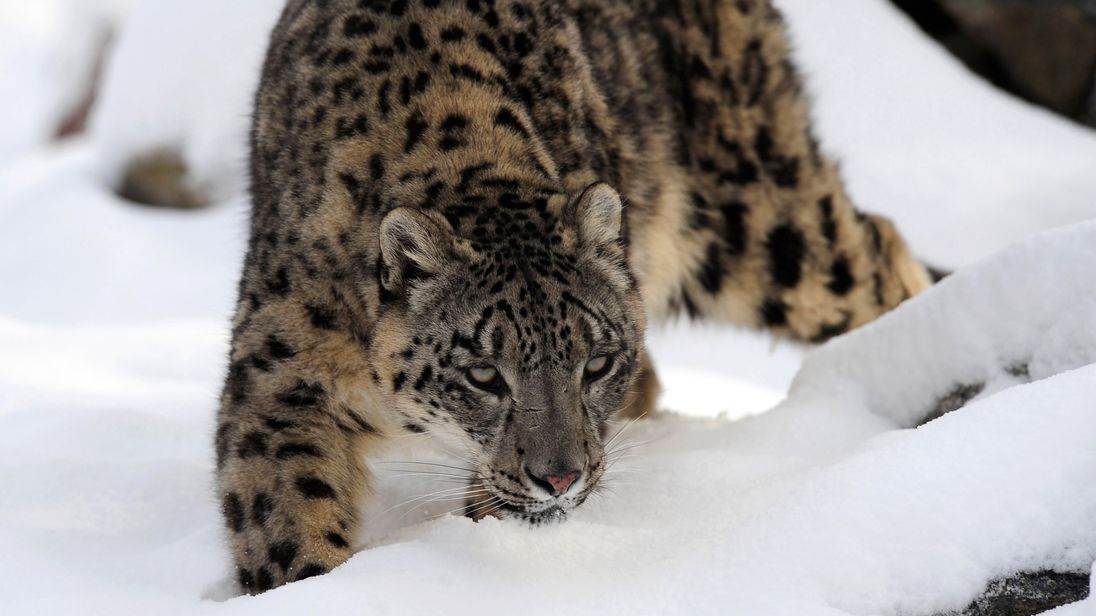 The International Union for Conservation of Nature (IUCN), has taken snow leopard off the "endangered" list, where it was included in 1972.
In the new assessment, IUCN has placed the animal under the less-threatened "vulnerable" category. To be considered endangered, species need to have global populations of fewer than 2,500 adults with a decline rate of 20% over 16 years.
---
Karnataka cop, DIG Roopa Moudgil awarded President's Medal
DIG D Roopa who claimed in a report of bribes being taken by top police officials for alleged preferential treatment to AIADMK leader VK Sasikala in Bengaluru jail, was awarded the President's Medal for meritorious service on Saturday.
---
Asia Cup: Sardar Singh Returns To Indian Hockey Team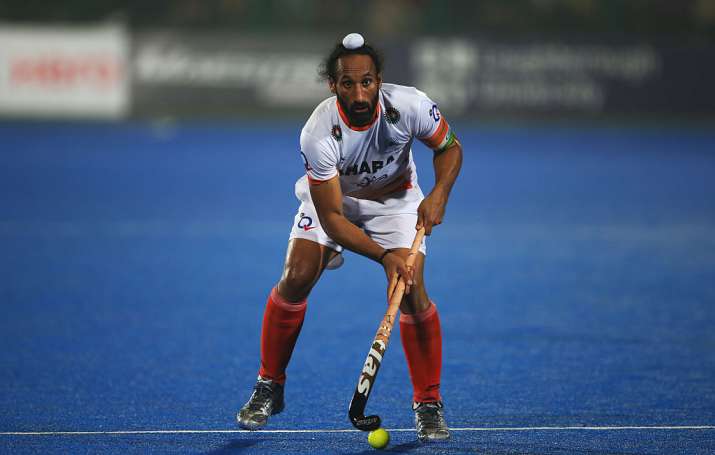 Sardar, recently awarded the prestigious Khel Ratna Award, was dropped from the Indian team which toured Europe last month but got a recall for next month's event to strengthen the team.
Veteran midfielder Sardar Singh on Saturday returned to the national team as Hockey India named a strong 18-member squad under the captaincy of Manpreet Singh for the Asia Cup to be held in Dhaka from October 11-22.
---
PV Sindhu Wins Gold
PV Sindhu becomes the first Indian to win the Korea Open Superseries with an outstanding 22-20, 11-21, 21-18 win over Nozomi Okuhara in the much-talked-about women's singles final in Seoul.
---
Chris Gayle creates history, becomes first cricketer to hit 100 T20 sixes
The Jamaican power-hitter added another slice of record on Saturday when he became the first batsman to complete a century of sixes in T20 Internationals.
Chris Gayle, 37, reached the milestone in his 52nd match, off 49 innings. He struck left-arm seamer David Willey for six while scoring 40 in the first Twenty20 International against England at Chester-le-Street, Durham.
---
JP Duminy announces retirement from Test cricket
JP Duminy South African all-rounder, has decided to retire from first-class and Test cricket with immediate effect. However, the 33-year old batsman will continue to play in limited-overs format.
---
Lewis Hamilton extends championship lead against Sebastian Vettel who crashes out on first lap
Lewis Hamilton's hopes of winning this year's Formula One championship were dealt a seismic boost in Singapore after he benefited from rival Sebastian Vettel's first-lap crash with Max Verstappen and Kimi Raikkonen to storm to victory.
---
India's first ever IAF Marshal, Arjan Singh, passes away
Marshal of the Indian Air Force Arjan Singh, one of Independent India's most celebrated soldiers, passed away in the national capital on Saturday. He was 98.
He was admitted to the hospital on Saturday morning following a cardiac arrest, and breathed his last at 7.47 PM.
---
BJP MP Mahant Chandnath dies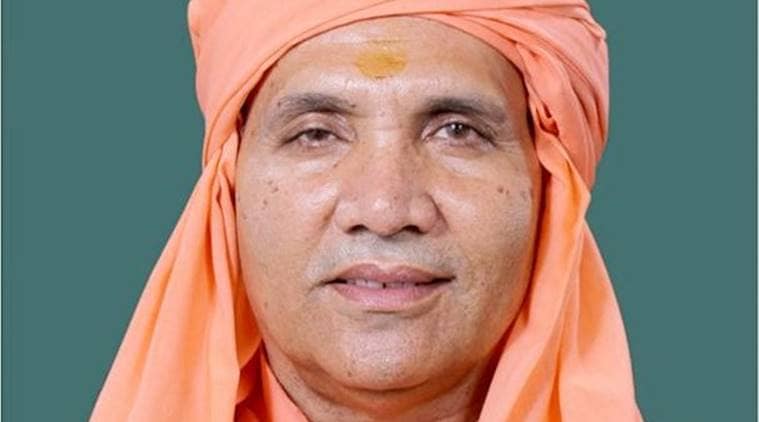 BJP MP from Alwar, Mahant Chandnath passed away at a hospital in Delhi on Sunday morning. He was 61 years old at the time of his death. BJP state spokesperson Anand Sharma said Chandnath was suffering from cancer.
---
Veteran RJD leader Mohammad Taslimuddin passes away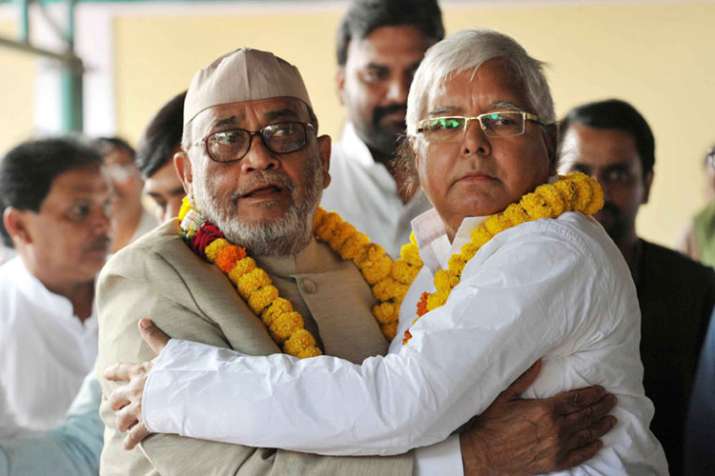 Veteran Rashtriya Janata Dal (RJD) leader and party MP from Araria Lok Sabha seat, Mohammad Taslimuddin died at a hospital in Chennai today. Taslimuddin was 74. He died due to breathing problem.
---
Book by Subramanian Swamy's wife Roxna
BJP leader Subramanian Swamy's wife Roxna has written a book on her husband. It's called

"Evolving With Subramanian Swamy: A Roller Coaster Ride"

.
The book features Swamy's return from the US when the Emergency was on and his interjection in the Rajya Sabha when he told the Chair, "You have made a notable omission in your obituary references, you have left out democracy from your list of the deceased."

Comments
comments