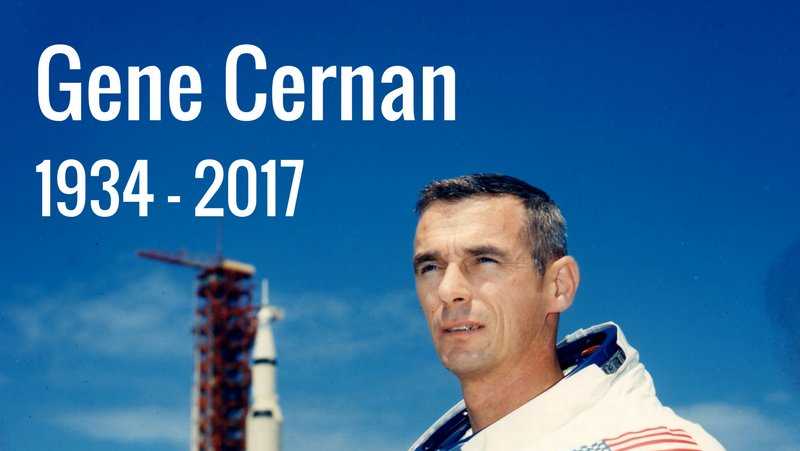 1.Eugene A. Cernan, the last astronaut to leave his footprints on the surface of the moon, has died, NASA said Monday.
2.The retired United States Navy captain was 82.
3.Cernan earned several distinctions in his 13 years with NASA. He was the second American to walk in space and one of three men to have flown twice to the moon.
4.But he's best remembered as commander of Apollo 17, the last mission to the moon in December of 1972.
Source :cnn