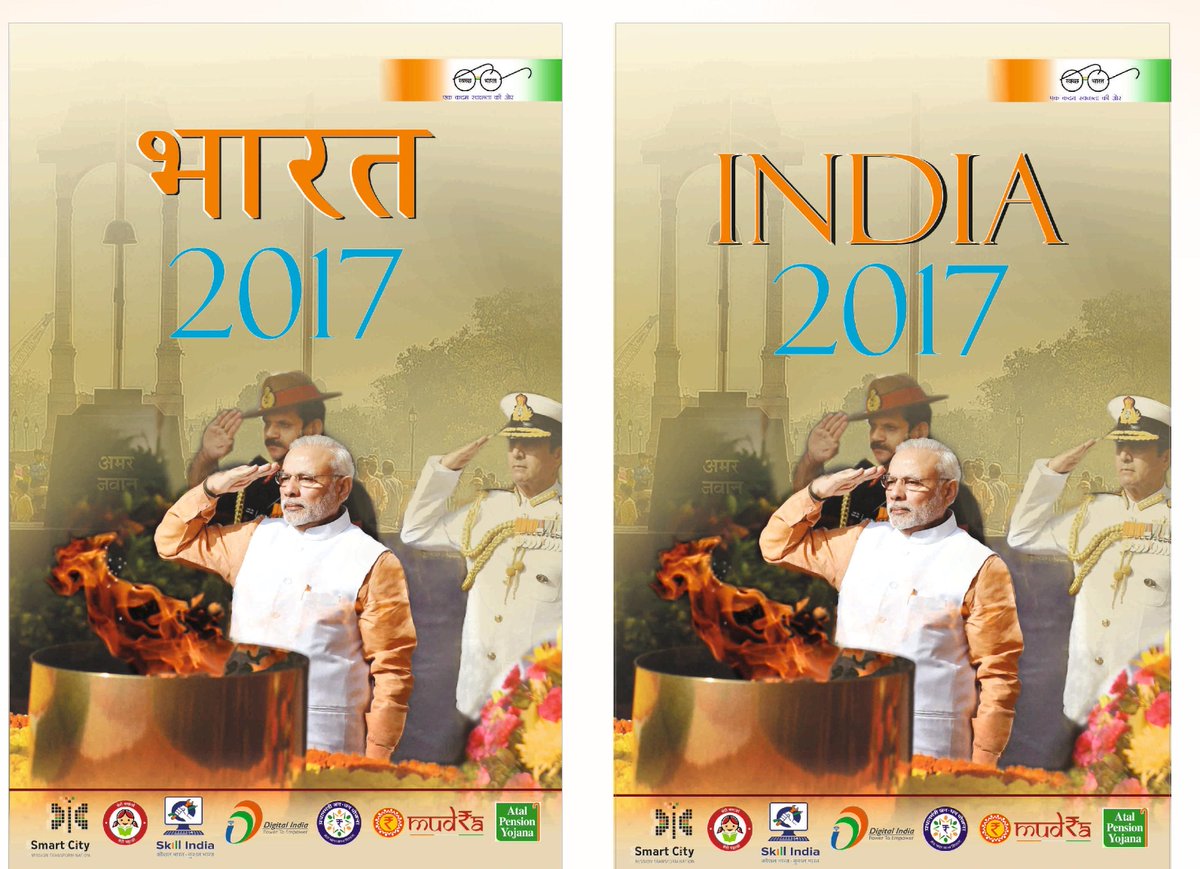 Information and Broadcasting Minister M. Venkaiah Naidu will release the annual year book 'India-2017' and 'Bharat-2017' at a function in New Delhi on 6th feb, 2017.
Minister of State for Information and Broadcasting Col. Rajyavardhan Rathore will also be present on the occasion.
These books give comprehensive information about the country and various States and Union Territories including functioning of the Government and the economy.
It also provides detailed information on various schemes and projects of Government and its various departments. It is particularly important for competitive exams.
This yearbook is published annually by the Publications Division, a media unit of the Ministry of Information and Broadcasting.


About Publication Division:

The Publications Division, a media unit of the Ministry of Information and Broadcasting, Govt of India, is one of the leading publishing houses in the country and the largest in the public sector. It aims at publishing quality titles on a wide variety of subjects including arts, literature, culture, science, environment, India's national heritage as also children's literature.
Established in 1941, Publications Division is one among the pioneer publishers of the country.
Besides books, the Publication Division brings out Journals about various issues of national and social significance. At present , four journals are being published , which are – Yojana, Ajkal, Kurukshetra ,Bal Bharti and Employment News. These Journals are made available in some regional languages also.
The Publications Division is headed by an Additional Director General (ADG). The ADG is supported by a team of Director level officers handling the Editorial , Business, Administrative and Journals departments .