India celebrates International Dance Day: April 29th

International Dance Day: 29th April
International Dance Day was introduced in 1982 by the International Dance Council (CID, Conseil International de la Danse), a UNESCO partner NGO, and is celebrated yearly, on April 29. The date is not linked to a particular person or a particular form of dance, although it's also the day when the French dancer and ballet master Jean-Georges Noverrewas born. The main purpose of Dance Day events is to attract the attention of the wider public to the art of dance.
International Dance Day seeks to promote the art of dance around the world. The founding body, the International Dance Committee of the International Theatre Institute selects a special personality each year to create an International Dance Day Message to be shared around the world. Dance is practised by both amateurs and professionals and is enjoyed in theatres everywhere. This special day is all about the history of dance and the recognition of its place in society.
---
ABU INTERNATIONAL DANCE FESTIVAL 2017
The first ABU International Dance Festival along with Prasar Bharati has the honour of hosting, be held on 15th January 2017 in Hyderabad, India. This is an independent festival that will grow in stature from year to year. It aims at introducing the unique diversities of the Asia Pacific region, breaking cultural barriers, and sharing the joys that varied communities across this region feel while they dance.
The objective is to create a "bridge" between young people from different parts of the world, through dance as an international language, which could help in convergences and associations, social and artistic. All presentations will be by dancers between the age group of 18 to 25 years of age. The ABU International Dance Festival has been planned keeping young audiences in mind. As dance festivals go, this is a unique festival as it keeps two mediums in mind – stage and television. There are dance film festivals but a Television Dance Festival is a rarity.
---
Dance is both an art form and a method of communication in cultures around the world, and is practised by millions of people. Celebrate this International Dance Day by learning about the history of dance, or perhaps even learning a new dance yourself or with a group of friends.
The Indian classical dance:
The Indian classical dance holds onto the roots of cultural heritage of this country. As all art forms undergo a revival and return with a glorious bang, so did Indian classical dance. This dance form has a distinct character that reflects the great cultural and traditional endeavor. The forms of Indian dance have transcended beyond the fences and socio-cultural hindrances.
Indian classical dance, or Shastriya Nritya, is an umbrella term for various performance arts rooted in religiousHindu musical theatre styles, whose theory and practice can be traced to the Sanskrit text Natya Shastra.
The number of recognized classical dances by the Sangeet Natak Akademi
1. Bharatanatyam, 2.  Kathak, 3. Kuchipudi, 4. Odissi, 5. Kathakali, 6. Sattriya, 7. Manipuri  8.Mohiniyattam.
Dancers who glorified classical dance in India
1. Uday Shankar
Uday Shankar is known as the Father of Modern Dance in India. He initiated a revival movement of classical Indian dances in 1930. Although he had no formal training in dance, it was his creativity and innovative techniques that brought him widespread fame.
2. Pandit Birju Maharaj
The world famous Kathak dancer, Pandit Birju Maharaj is the face of the Kalka-Bindadin gharana of Lucknow. Kathak, a north Indian dance form, is a mixture of dance and drama which is usually performed by both men and women.
3. Mrinalini Sarabhai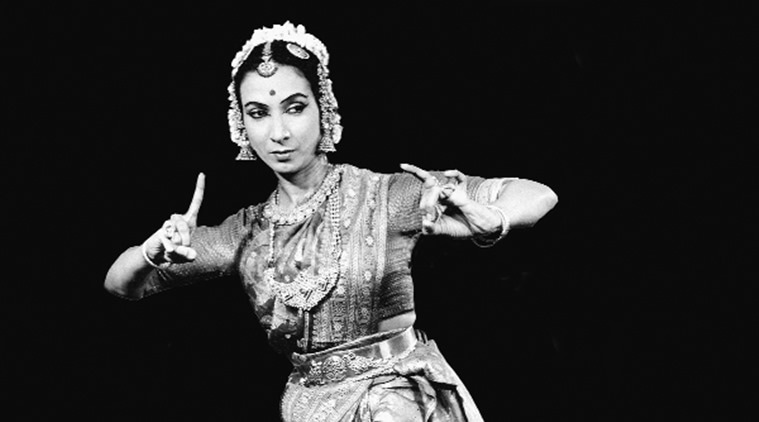 Mrinalini Sarabhai was a classical dancer, known for her tremendous work in the world of dance. She founded the Darpana Academy of Performing Arts, which caters to various performing arts like dance, music, drama and puppetry and was also the first woman to learn the all-male style of Kathakali. She was the pioneer of making Bharatnatyam not only an acceptable dance form outside temples, but also a very respectable one.
4. Mallika Sarabhai
No piece about pioneers of Indian classical dance is complete without a worthy mention of Mallika Sarabhai. Mallika Sarabhai is a celebrated Kuchipudi and Bharatnatyam dancer. She took over the reins of Darpana, and later also launched 'Darpana for Development' — an initiative focusing on performance art as a language for change.
5. Rukmani Arundale
Rukmini Devi Arundale was a reputed dancer and choreographer of Bharatnatyam.
6. Shovana Narayan
Shovana Narayan is a Kathak Maestro and an outstanding dancer. She is an incarnation of the great artistic and social traditions of India. Trained by legendary Kathak maestro Pandit Birju Maharaj and Kundanlal Gangani at Kathak Kendra, Delhi, Shovana Narayan is known for her strong urge for experimentation.