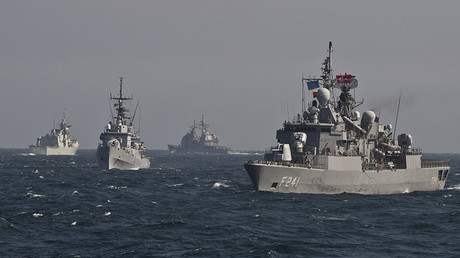 ---
Moscow took centre-stage for a six-nation conference on Afghanistan's security future in the region, hosting India, Iran, Pakistan, China and Afghanistan, on 15th February, 2017, and cutting out the U.S., Europe and NATO from its deliberations.
Russian Perspective
Russia now believes the Taliban is a "legitimate stakeholder" in the conflict, that must be engaged, and is the "lesser evil" than Islamic State/Da'esh forces in Afghanistan.
Russia and China have been cooperating closely at the U.N. Security Council Taliban sanctions committee to delist key Taliban figures.
A look at the Geopolitics in the region
After decades of shunning military ties with Pakistan, Moscow has doubled down on increasing engagement with Rawalpindi.
For example, in 2016, Russian forces held their first military exercises with Pakistan, Pakistan's military signed up for Mi-35 helicopters from Russia.
The new ties won't put a dent in traditional Russia-India defence ties worth billions, but they add to the strain in them, given India has pulled away closer to Washington for military procurement.
Further, China is already engaged deeply with Pakistan's security establishment, and its $51-billion investment in the China-Pakistan Economic Corridor (CPEC) depends on it. For the past few years, China has been investing in Afghanistan.
Iran is often seen to be a silent stakeholder in Afghanistan. Iran is keen on connecting the CPEC with its own initiatives on the Chabahar port and the International North-South Transport Corridor.
Iran and India have cooperated on these as well, but the fact that President Donald Trump appears to be preparing for a tough line on Iran- this could push New Delhi and Tehran apart.
Concluding Remarks
For India, each of these signals is being viewed very closely, especially given its own stakes in Afghanistan, where it has both development projects and a strategic partnership.
National Security Adviser Ajit Doval made a special trip to Moscow in January, and Prime Minister Narendra Modi will attend a conference in St. Petersburg later this year, where regional security issues will be prominent.
After all, a shift in the centre of gravity from the West to Eurasia and Washington to Moscow on Afghanistan's future could set off major tremors in the Indian subcontinent as well, along the bitter fault-lines between India and Pakistan.