Ram Nath Kovind elected as 14th President of India
Ram Nath Kovind has been elected as the new President of India as he secured victory over opposition candidate Meira Kumar to become the 14th President of the country.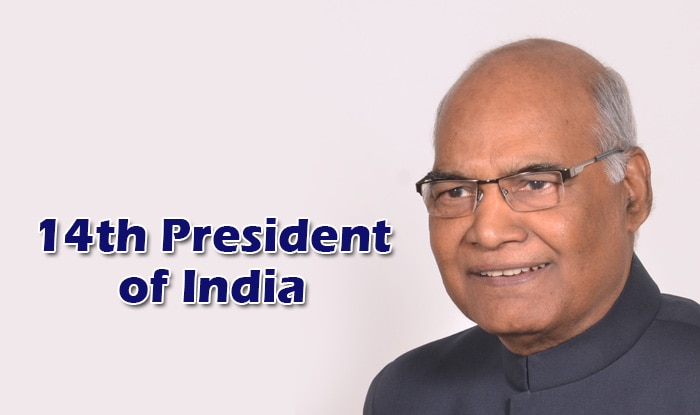 Announcing the results, Lok Sabha Secretary General and returning officer Anoop Mishra told media in New Delhi that Mr Kovind got 2930 votes valued 7,02,044 and Meira Kumar got 1844 votes valued 3,67,314.
Addressing media after his victory at his residence in Delhi, President elect Ramnath Kovind said his elevation to the highest office is a message for the people who work with honesty. He said he will represent the working class and poor sections of the society in the Rashtrapati Bhavan.
He thanked every one who supported him including opposition candidate Meira Kumar.
Opposition candidate Meira Kumar extended her best wished to Mr Kovind saying as it has fallen upon him to uphold Constitution in letter and spirit in these challenging times. She said her fight for secularism, the oppressed and the marginalised will continue.
Our correspondent reports Mr Ram Nath Kovind has become the first BJP member and the second Dalit to be elected to Rashtrapati Bhavan after K R Narayanan.
Prime Minister Narendra Modi has congratulated Mr Ram Nath Kovind on being elected the President of India.
In a series of tweets, Mr Modi extended his best wishes to the President designate for a fruitful and inspiring tenure. The Prime Minister expressed happiness on the extensive support for Mr Kovind among MPs and across various states.
Mr Modi also thanked the members of the electoral college. He also congratulated Ms Meira Kumar for her campaign, saying that it was in spirit of the democratic ethos and values India is proud of. Mr Modi also shared a 20 year old picture of Mr Kovind with him on social media.
Information and Broadcasting Minister Smriti Irani has also congratulated Mr. Ram Nath Kovind
In a tweet, Ms Irani said, Mr Kovind's rich experience in public life will enrich the office of President of India.
Minister of State for Information and Broadcasting Col Rajyavardhan Singh Rathore has also congratulated Mr. Kovind.
In a tweet, Mr Rathore said, Mr Kovind is a leader and thinker respected by one and all. Mr Rathore wished him for a productive tenure.
More about the 14th President Ram Nath Kovind
Ram Nath Kovind was born on October 1, 1945, in Kanpur Dehat, Uttar Pradesh. He was an advocate by profession and had practiced in Supreme Court and Delhi High Court.
Prior to started practising the law, he had cleared Civil Services Examination in third attempt but did not join as he was selected for allied services.
He had entered in active politics in 1994 when he became member of Rajya Sabha from Uttar Pradesh. He had served as an MP for two consecutive terms till 2006. He also had served as national spokesperson of BJP.
He was also former President of the BJP Dalit Morcha (1998-2002) and also President of the All-India Koli Samaj as well as the SC/ST representative at IIM-Calcutta.
He also had represented India in United Nations in New York and addressed United Nations General Assembly (UNGA) in October 2002. He also had worked as the private secretary of then Prime Minister Morarji Desai in 1977.
Kovind also had served as a member of the Board of Management of Dr. BR Ambedkar University, Lucknow. He was also a member of the Board of Governors of Indian Institute of Management (IIM), Kolkata.
In August 2015, he was appointed governor of Bihar.