What is in news?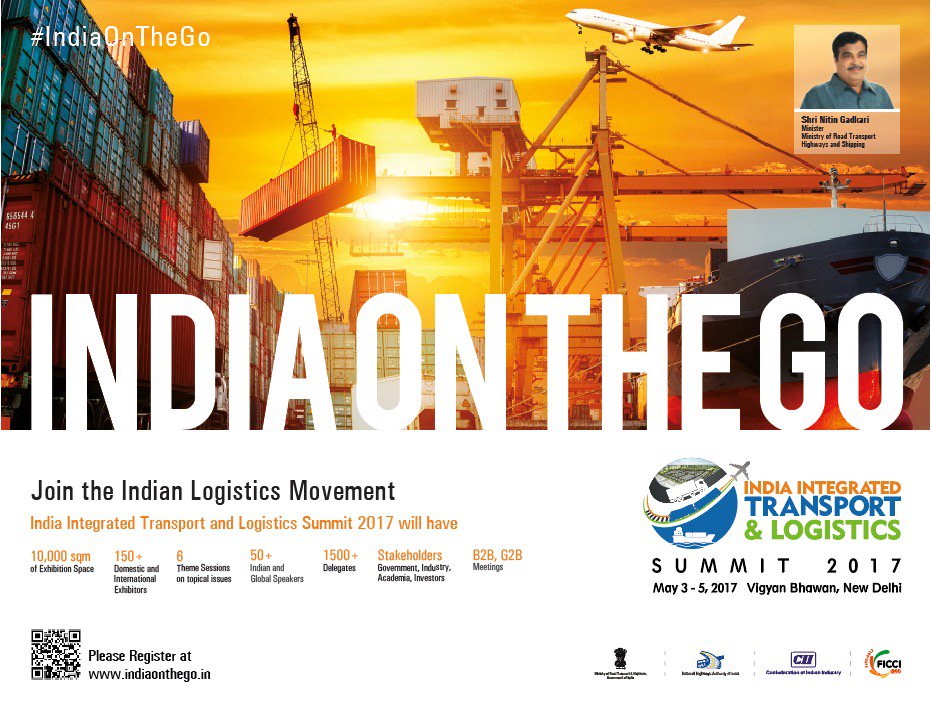 The Minister of Road Transport and Highways Shri Nitin Gadkari inaugurated the three day India Integrated Transport and Logistics Summit (IITLS) organized by the Ministry of Road Transport and Highways in New Delhi
Objective of IITLS:
Facilitating constructive dialogue between various stakeholders for the development of multimodal infrastructure in the country. For the first time, the Ministries of Road Transport & Highways, Shipping, Civil Aviation, Railways, Consumer Affairs, Food and Public Distribution, Skill Development, Commerce, Urban Development, Finance, various state governments and industry and infrastructure experts are getting together to deliberate on various connected issue and discuss the modalities for bringing about a transformation of the logistics and transportation scenario in India.
This is urgently required to improve logistics costs in India. Currently India has a very poor Logistics Performance Index due to an unfavourable modal mix of transport and a lack of seamless intermodal connectivity.
An MoU was signed between DP World and National Investment Infrastructure Fund (NIIF) to develop projects spanning the port and logistics sectors including opportunities under the Sagarmala initiative, the Dedicated Freight Corridors and Logistics infrastructure aimed at reducing agriculture produce losses.
About IITL:
The IITLS is envisaged as a platform for all stakeholders in transport and logistics sectors to come together and initiate collaborative partnerships to realize the various greenfield and brownfield opportunities in logistic parks, freight corridors and IT solutions.
The Ministry of Road Transport and Highways (MoRTH) had undertaken a study, called the Logistics Efficiency Enhancement Programme (LEEP), which has identified four key solution themes to improve the state of logistics in India.
These are: freight corridor upgradation, logistics park development, seamless interstate movement and electronic toll collection systems. Taken together, these initiatives are expected to reduce India's logistics costs and bring them closer to the accepted global benchmarks from the current high levels of 13-14% of GDP. The Ministry plans to develop 35 Multimodal Logistics Parks (MMLPs) in India which will, cater to 50% of the freight movement, enable -10% reduction in transportation costs and -12% reduction in C02 emissions.
Land parcels have been identified and pre-feasibility studies initiated on six of these locations. The government is also working to formulate a uniform policy for the development of MMLPs.