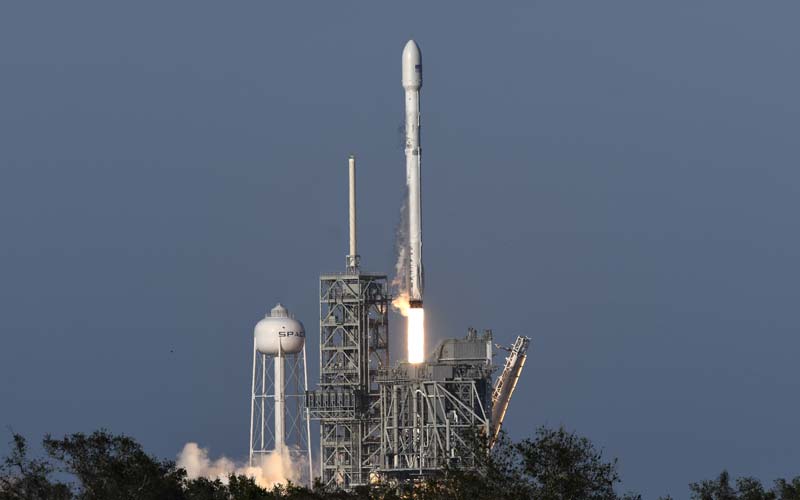 ---
SpaceX successfully launched and then retrieved its first recycled rocket, a historic feat and the biggest leap yet in its bid to drive down costs and speed up flights.

It was the first time SpaceX founder Elon Musk tried to fly a booster that soared before an orbital mission.

He was at a loss for words after the Falcon 9 core landed on the bull's-eye of the ocean platform following lift-off with a broadcasting satellite.

Mr. Musk foresees dozens, if not hundreds of repeat flights, for a booster and rocket turnarounds of as little as 24 hours, perhaps by next year.

Land, refuel and then back up again, with everything leading to one day putting humanity "out there among the stars."

This particular first stage landed on an ocean platform almost exactly a year ago after a space station launch for NASA.

SpaceX refurbished and tested the 15-story booster, still sporting its nine original engines. It nailed another vertical landing at sea once it was finished boosting the satellite for the SES company of Luxembourg.

SpaceX employees outside jammed Mission Control at the Hawthorne, California, company headquarters cheered loudly every step of the way and again when the satellite reached its proper orbit.