The HINDU Notes – 01st April
📰 THE HINDU – CURRENT NOTE 01 April
---
🌐 1,900 Indians under scanner for Panama links
The Income-Tax Department has launched a probe into the suspected undisclosed foreign assets held by more than 1,900 persons of Indian origin, who either control or have financial interests in close to 3,000 companies incorporated in Panama.
A scrutiny of the data, provided by the Enforcement Directorate, revealed that several high net-worth individuals had interests in as many as 20 companies.
Among the prominent names in the list is that of Vijay Mallya, said to be linked to Panama-based Vee Tee International Inc, set up in August 1992.
Incidentally, the company's name had earlier surfaced during the probe into offshore business interests and assets of Mr. Mallya.
The list of 1,900 is in addition to over 400 individuals already being examined by the I-T Department after their names surfaced in papers leaked from a Panama law firm last year.
In the Panama Papers case, almost 90% of the companies were incorporated in the British Virgin Islands and the rest were in Switzerland and the U.K. jurisdictions.
However, these companies were set up in Panama itself. The I-T Department is now expected to send requests to the Panama tax authorities under the information exchange agreement for further details on the data provided by the ED.
The Directorate has already received confirmation from the Panama's Financial Intelligence Unit on the existence of at least 60% of the companies.
However, the legally admissible documents will have to be collected by the I-T Department from the Panama authorities for further probe.
It is suspected that a significant part of the funds generated through unlawful acts like tax evasion and money laundering was parked abroad.
Before formal investigations against the individuals, the authorities will confirm their residential status at the time of alleged commission of offence, as NRIs are not legally required to report their offshore interests.
🌐 Small savings interest rates cut by 0.1%
The government has lowered interest rates on small saving schemes such as Public Provident Fund (PPF), Kisan Vikas Patra(KVP) and Sukanya Samriddhi scheme by 0.1 per cent for the April-June quarter, a move that would prompt banks to cut their deposit rates.
A Finance Ministry notification saidinvestments in the PPF scheme will fetch lower annual rate of 7.9%, the same as 5-year National Savings Certificate.
The existing rate for these two schemes is 8%.
KVP investments will yield 7.6% and mature in 112 months.
The one for girl child savings, Sukanya Samriddhi Account Scheme, will offer 8.4% annually, from 8.5% at present, while it will be the same at 8.4 % for the five-year Senior Citizens Savings Scheme.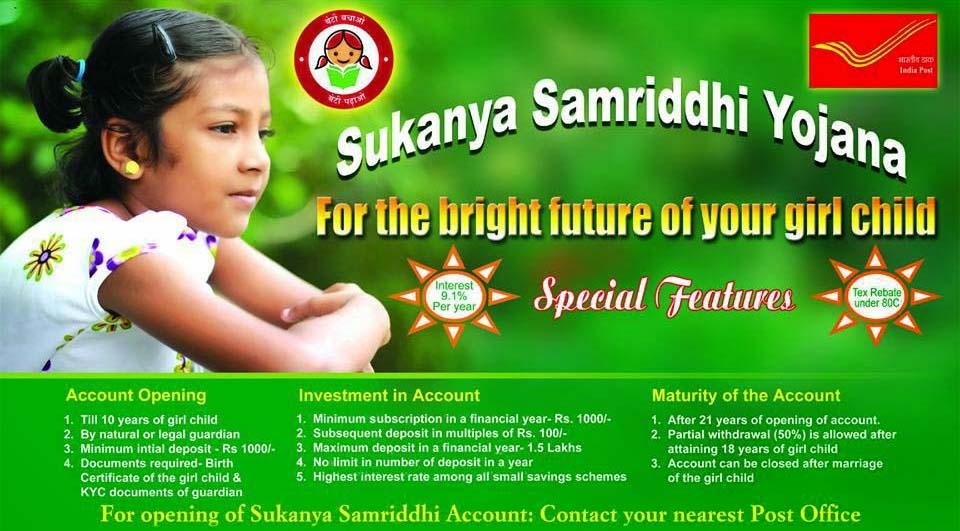 🌐 New visa regime kicks off today
India's new liberalised visa structure will kick off from 1 April 2017, months after it was cleared by the Union Cabinet.
These include liberalisation of the e-visa scheme, tourist, business, medical and employment visas. New categories of visas such as intern visa and film visa have been introduced," a Home Ministry statement said.
E-visas have further been divided into e-tourist visa, e-business visa and e-medical visa.
The e-visa facility has been extended to the nationals of 161 countries for entry through 24 airports – earlier being done through 16 airports and three sea ports, Kochi, Goa and Mangaluru – to tap the potential of cruise tourism from different countries.
This service will also be provided from Mumbai and Chennai seaports shortly.
The window for application under the e-visa scheme has been increased from 30 to 120 days and duration of stay on e-visa has been increased from 30 to 60 days with dual entry on e-tourist and e-business visa and triple entry on e-medical visa.
🌐 Notify HIV-hit children as disadvantaged group: SC
A Bench of Chief Justice of India J.S. Khehar and D.Y. Chandrachud gave States four weeks to issue the notification underSection 2 (d) of The Right of Children to Free and Compulsory Education Act of 2009, which mandates the State governments concerned to issue a notification that a child belongs to a disadvantaged group based on reasons ranging from caste, social, cultural, linguistic, geographical, gender, etc.
The Act makes education compulsory for children between six and 14 years of age.
The order was based on a petition filed by NGO Naz Foundation (India) Trust, represented by senior advocate Anand Grover, which pointed out that HIV-hit children face denial of admission, outright expulsion, segregation, breach of confidentiality to being given chores like cleaning toilets.
According to NACO estimates in 2012-2013, around 20.9 lakh people were living with HIV in 2011. Children less than 15 years of age account for seven percent (1.45 lakh) of all infections.
🌐 Industries grossly pollute Ganga

Nearly 30% of the so-called Grossly Polluting Industries (GPI), along the Ganga, were not complying with norms according to a year-long survey by the Central Pollution Control Board (CPCB).
GPIs are defined as industries that discharge more than 1,00,000 litres of waste water and/or hazardous chemicals.
The CPCB has identified a total of 764 major polluting industries along Uttar Pradesh, Uttarakhand, West Bengal and Bihar.
Between December 2015 to January 2017, 302 GPIs were inspected by the CPCB of which … 141 units were found to be complying with stipulated norms, whereas 96 were found non-complying and 65 were found closed. Closure directions were issued to 45 non-complying units, show cause notices to 37 and letters to 14 non-complying units.
Tanneries comprise the bulk of polluting industries and 80% of the polluting industries are located in Uttar Pradesh and Uttarakhand, according to the National Mission for Clean Ganga, a Water Ministry body.
🌐 India may be hit by U.S. trade review
India is among the 16 target countries in a review of trade ties that President Donald Trump ordered.
A "country-by-country, product-by-product" report will be prepared in 90 days that would form the basis of further measures that the Trump administration would take to reduce the country's trade deficit.
The report will identify "every form of trade abuse and every non-reciprocal practice that now contributes to the U.S. trade deficit," Mr. Ross said.
India is the ninth biggest trading partner of the U.S. and had a trade surplus of around $26 billion with the U.S in goods trade alone last year.
Of its top 20 trading partners, the U.S. has a surplus with only five. With China, the U.S. had a deficit of $347 billion in 2016.
The review will be to assess whether deficit is being caused by cheating, specific trade agreements, lax enforcement or World Trade Organization rules.
Mr. Trump has never named India, but the 100% duty that India imposes on high-power motorcycles was mentioned in his first speech the U.S. Congress recently.
The trade review will touch upon a litany of American concerns about trade with India – inadequate protection of intellectual property, state subsidies and tariff and non-tariff barriers.
🌐 
Core sector growth slows to more than 1-year low
The growth of eight core sectors slipped to a more than one-year low of 1% in February mainly due to decline in output of crude oil, natural gas, refinery products, fertilisers and cement.
The growth rate of eight infrastructure sectors of coal, crude oil, natural gas, refinery products, fertilisers, steel, cement and electricity was 9.4% in February 2016.
The core sectors contribute 38% to the total industrial production.
🌐 
'Infra deficit to take two decades to bridge'
India has an infrastructure deficit that could take almost two decades to bridge, Finance Minister Arun Jaitley said at the inauguration of the regional office of European Investment Bank (EIB) in Delhi.
Stressing that investment will be required in sectors such as public transport, water management, rural infrastructure among others, he said investment will pick up momentum in the years to come.
He added that there are no noises of protectionism in India as witnessed in other parts of the world. "Contrary to all the global noises we see in various parts of the world, there are no noises of protectionism in India and therefore, we are amongst the most open economies in the world," the Finance Minister said.
The European Investment Bank (EIB) announced commitment of €450 million for supporting sustainable transport and renewable energy projects. Out of €450 million funding, EIB has committed a loan of €200 million to State Bank of India for funding solar projects across India. The interest on the loan will be at a concessional rate.
Besides, the EIB has also committed to release the second tranche of €250 million for construction of Lucknow Metro.
"As the world's largest multilateral public bank and a global leader in financing climate action, the EU Bank recognizes that the time is right to increase our engagement across South Asia," EIB President Dr. Werner Hoyer said.
🌐 New way to fight drug resistant 
super bugs
Scientists have found that an unusual approach of removing antibodies from the blood stream could reduce chronic infections, an advance that may help humans in the fight against drug resistant superbugs.
Researchers from the University of Birmingham and Newcastle University in the U.K. identified two patients with bronchiectasis who suffered with chronic Pseudomonas aeruginosa infections that were resistant to many antibiotics.
Bronchiectasis is a disease that leads to permanent enlargement of the airways in the lung.
"We used a process known as plasmapheresis that is somewhat like kidney dialysis," said Tony De Soyza, Senior Lecturer at Newcastle University.
"The plasmapheresis involved the removal, treatment, and return of blood plasma from circulation, and was done five times in a week in order to remove antibody from the patients," said De Soyza.
"We then replaced antibodies with those from blood donations. This treatment restored the ability for the patients' blood to kill their infecting Pseudomonas," he said.
🌐 
SpaceX rocket makes history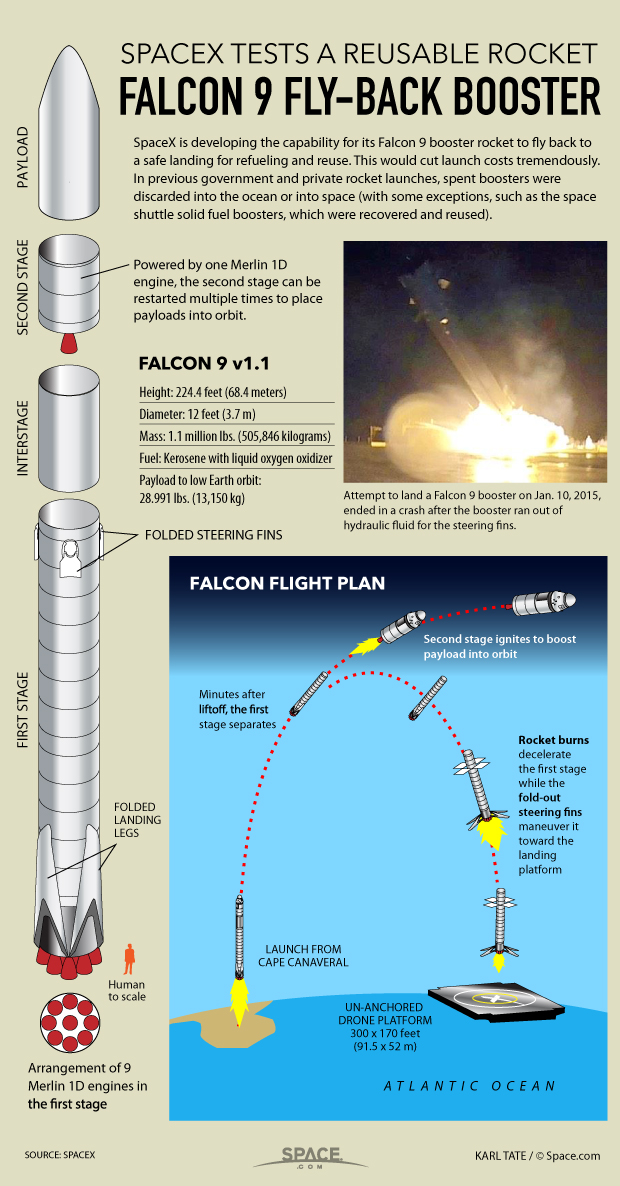 SpaceX successfully launched and then retrieved its first recycled rocket on 30 March 2017, a historic feat and the biggest leap yet in its bid to drive down costs and speed up flights.
It was the first time SpaceX founder Elon Musk tried to fly a booster that soared before an orbital mission. He was at a loss for words after the Falcon 9 core landed on the bull's-eye of the ocean platform following lift-off with a broadcasting satellite for the SES company of Luxembourg.
Longtime customer SES got a discount for agreeing to use a salvaged rocket,
This particular first stage landed on an ocean platform almost exactly a year ago after a space station launch for NASA.
SpaceX refurbished and tested the 15-story booster, still sporting its nine original engines.