The HINDU Notes – 07th April
📰 THE HINDU – CURRENT NOTE 07 April
🌐 SC proposes joint trial of Babri cases
---
Noting that the 25-year pendency of the dual Babri Masjid demolition case trials in Lucknow and Raebareli amounts to "evasion of justice", the Supreme Court indicated that it proposes to order a joint trial in a Lucknow court after reviving criminal conspiracy charges against BJP veterans L.K. Advani, Murli Manohar Joshi and other Sangh Parivar leaders in connection with the razing down of the 16th century mosque in Ayodhya on December 6, 1992 by kar sevaks.
A Bench of Justices P.C. Ghose and Rohinton Nariman hinted that the court will invoke its extraordinary constitutional powers underArticle 142 to transfer the pending trial in a Raebareli magistrate court and club it with criminal proceedings in the Lucknow CBI Court against "lakhs of unknown kar sevaks."
The court indicated that it will order the CBI court to conduct a time bound trial and complete it in two years.
So far 195 witnesses have been examined in the Lucknow case while a whopping 800 witnesses remain to testify.
In Raebareli, 57 witnesses have been examined while 105 wait their turn.
Mr. Advani, Dr. Joshi and six other politicians were accused in the Rae Bareilly case for giving provocative speeches.
A Special Court had in May 2001 dropped the criminal conspiracy charges against Mr. Advani and top BJP and Sangh Parivar leaders, including Ashok Singhal, Giriraj Kishore, Murli Manohar Joshi, V.H. Dalmia, Vinay Katiyar, Uma Bharti and Sadhvi Rithambhara.
The Allahabad HC had dismissed the CBI plea to revive the conspiracy charges in May 2010, following which the agency moved the SC in February 2011.
The court reserved the appeal for judgment after a day-long hearing.
🌐 Alwar violence sparks war of words in Parliament
---
Both Houses of Parliament witnessed heated exchanges on the alleged killing of a man by 'gau rakshaks' (cow vigilantes) at Alwar in Rajasthan.
Congress leader Mallikarjun Kharge said five dairy farmers had bought the cows for ? 75,000 and were ferrying them when their vehicle was intercepted by vigilantes in Alwar.
Pehlu Khan and four others, including his two sons, were beaten brutally by villagers who suspected that they were smuggling cows.
All of them were thrashed and their vans damaged.
He said they were attacked by 200 people, but only four of these had been arrested so far.
Mr. Kharge quoted the State Home Minister as saying that the villagers had got information that cows were being smuggled and while there was nothing wrong in people stopping cow smuggling, they should not take law into their own hands. 
🌐 Centre kicks of programme on Cyber Physical Systems
With autonomous vehicles and robot-executed surgeries becoming commonplace around the world, the Department of Science and Technology (DST) has initiated a Cyber Physical Systems (CPS) programme.
Still at a nascent stage, it has been conceived as a Rs. 3,000- crore exercise that would, at first, take root in some of the Indian Institutes of Technology (IITs).
An initial budget of Rs. 100 crore has been earmarked for the project in the current financial year.
CPS is an interdisciplinary field that deals with the deployment of computer-based systems that do things in the physical world, such as, for instance, the self-driven cars produced by Google and Tesla.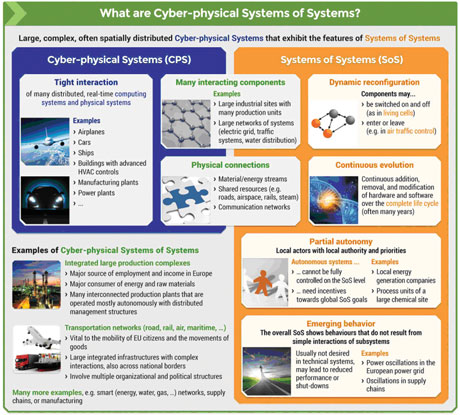 However, even smart grids (where electricity is optimally distributed on the basis of calculations in real time by micro-processors) as well as autonomous unmanned vehicles and aircraft navigation systems qualify as 'cyber physical systems.'
Though India is only now developing a programme on CPS, the National Science Foundation of the United States had identified it as a key area of inter-disciplinary research back in 2003. 
🌐 Teesta hangs fire as Hasina arrives
---
The West Bengal government is not yet fully on board on sharing of Teesta waters with Bangladesh, a senior official said.
Two MoUs are expected to be signed during the coming visit of Bangladesh PM. One is a framework MoU on defence engagementthat provides a structure for cooperation. It is a typical MoU for a period of five years subject to renewal in automatic mode, that will provide a way for bilateral ties to go forward on R&D, defence supplies.
A second agreement for $500 million will also be concluded to assist Bangladesh to source some of its military- grade equipment from India.
A special MoU on training of Bangladesh military personnel is also included on the agenda.
The official also said that India's support for the Ruppur nuclear power project of Bangladesh and joint efforts to counter radicalism in Bangladesh would be other key areas during the bilateral talks.
India will also conclude a framework agreement on civil nuclear cooperation with Bangladesh.
The visit is also likely to witness an agreement on a line of credit with Bangladesh that officials said would be "substantial".
🌐 India, Russia seal deal on Kudankulam Unit 1
---
India has taken over full operational control of Unit 1 of the Kudankulam Nuclear Power Plant (KKNPP).
On 5 April 2017, India signed a joint statement with Russia on the final takeover of the unit, formally marking the full transition.
The agreement was signed between representatives of Nuclear Power Corporation of India Ltd. and the ASE Group of Companies, a subsidiary of ROSATOM State Atomic Energy Corporation of Russia.
The commercial operation and the warranty period of Unit 1 started in December 2014. The warranty is typically for one year, which ended in December 2015.
However, the final takeover agreement was delayed to ensure the reliability of the plant and equipment as this is the first of a series of six reactors.
Unit 1 had encountered technical issues and was shut down briefly after it commenced power generation.
On March 30, 2017, the joint protocol on provisional acceptance of Unit 2 of the plant was signed, which marked the start of its commercial operation.
Kudankulam Nuclear Power Plant
It is a nuclear power station in Koodankulam in the Tirunelveli district,Tamil Nadu.
Construction on the plant began on 31 March 2002, but facedseveral delays due to the fishermen's objection.
In 2011, thousands from the vicinity of the plant protested against it, fearing a nuclear disaster.According to the protesters, evacuation of people in the event of a nuclear disaster would be impossible.
Unit 1 was synchronised with the southern power grid on 22 October 2013.
The ground-breaking ceremony for construction of units 3 & 4 was performed on 17 February 2016. Work is expected to begin in April 2016.
Due to operators and suppliers requirement to insure the two following units, at Rs. 39,747 crore (US$ 5.91 billion), the cost of units 3 & 4 is twice the cost of units 1 & 2.
The reactors arepressurised water reactor of russian design, model VVER-1000/V-412 referred also as AES-92.
Construction is by NPCIL and Atomstroyexport.
Theyare water-cooled, water-moderated power reactors.
🌐 Free trade pact off Turnbull's agenda
---
India and Australia will not sign the Comprehensive Economic Cooperation Agreement during the visit of Prime Minister Malcolm Turnbull that begins on 9 April 2017, officials on both sides confirmed on 6 April 2017.
They, however, said the negotiations on the free trade pact would continue. During his four-day visit, Mr. Turnbull is expected to focus on trade, investment and education opportunities.
He is likely to reaffirm his government's support to the decision taken by the previous Australian government on civil nuclear cooperation and selling uranium to India.
The two sides will sign some agreements in the field of security and energy cooperation.
Strategic partnership was established between the two nations in 2009.
However, the CECA, which they have pursued since 2011 and completed nine rounds on up till September 2015, is firmly off the list. Officials refused to comment on when it was likely to be done, saying only that talks remained "complex" at the moment.
🌐 Breaking the silence on depression
---
To encourage people with depression to overcome stigma and seek treatment, the World Health Organisation is focussing on the illness this World Health Day, April 7.
The public health community worldwide is recognising the damage caused by the silence over depression and mental illness and has raised the slogan "Depression: Let's Talk" to mark the day.
Nearly five crore Indians have depression, and according to the latest WHO estimates, over 300 million people are living with it globally.
This is an increase of more than 18% over the last decade and accounts for over two-thirds of global suicides that occur in low- and middle-income countries such as India.
Lack of support for people with mental disorders, coupled with a fear of stigma, prevents many from accessing the treatment they need to lead a healthy and productive life.
The Mental Health Care Act, 2017 is a significant step towards destigmatising psychological disorders, recognising an attempt at suicide as an act committed under severe mental stress.
🌐 India asserts sovereignty over Gilgit-Baltistan
---
Responding to reports of a Pakistani move to declare Gilgit-Baltistan its new province, India asserted its territorial sovereignty over the region.
Responding to questions in the Lok Sabha, External Affairs Minister Sushma Swaraj said India would not part with any part of its territory.
Ms. Swaraj said India had been opposed to such a move and had communicated its objection to Pakistan soon after the news became known.
🌐 RBI holds policy rate, raises reverse repo rate
---
The Reserve Bank of India (RBI) kept the key policy rate, the repo rate, unchanged in the first bimonthly policy review of 2017-18 but narrowed the policy corridor by 25 bps by raising the reverse repo rate to 6%, from 5.75%.
All six members of the Monetary Policy Committee (MPC) – which decides interest rates – voted in favour of the decision.
The Monetary Policy Committee is constituted the Reserve Bank of India Act, 1934.
The central bank said the policy decision was consistent with the neutral policy stance with the objective of achieving the medium-term target for retail inflation, which is 4%.
"The MPC saw the path of inflation in 2017-18 challenged by upside risks and unfavourable base effects towards the second half of the year," Urjit Patel, Governor, RBI, said in the post policy press conference.
"Accordingly, inflation developments have to be closely monitored with food price pressures can be checked so that inflation expectations can be anchored."
The central bank has set its inflation projection to an average of 4.5% in the first half of 2017-18 and 5% in the second half, while keeping its GVA growth projection unchanged at 7.4% for FY18 as compared with 6.7% in FY17.
It also said it had proposed a Standing Deposit Facility to the government in November 2015, approval for which was still awaited.
SDF is a mechanism to drain surplus cash at a rate lower than the repo rate without the need for any collateral.
Though RBI has not reduced the repo rate, banks still have scope to cut lending rates, the central bank said.
It added that the small savings rates should also be lowered as it noted that these rates are 61-95 bps higher compared with the 'what-if' formula (which was introduced in April 2016 to calculate it).
🌐 Centre may seek legislative nod for RDA
---
The Centre will likely attempt to secure legislative backing for the Rail Development Authority (RDA) next year to give more teeth to the country's first rail regulator that will initially be set up through an executive order.
The Union Cabinet on 5 April 2017 approved setting up the rail regulator responsible for recommending passenger fares, setting performance standards for rail operations and creating a level playing policy for private sector participation through an executive order.
The Railways Act, 1989 will be amended to insert a new chapter related to the RDA.
All the six regulators in the country have the sanction of Parliament and have been accorded a statutory status.
These include the TRAI, AERAI (Airports Economic Regulatory Authority of India), IRDA, CERC (Central Electricity Regulatory Commission), TAMP (Tariff Authority for Major Ports) and PFRDA.
In fact, the PFRDA became functional in 2003 through an executive order and legislative backing was secured through the PFRDA Act which was passed a decade later in 2013.
🌐 Over 62% customers face call drops, says government survey
---
The Centre on 6 April 2017 said more than 62% of the 2.2 lakh subscribers that it surveyed complained of call drops.
The survey was conducted using the Interactive Voice Response System (IVRS) that the Department of Telecommunications (DoT) had rolled out last December in Delhi, Mumbai, U.P., Uttarakhand, Maharashtra and Goa.
By March, all States were covered under the system.
"Since the launch of the IVRS system on December 23, 2016 till February 28, 2017, 16.62 lakh successful outbound calls have been made to subscribers of all TSPs across the country. About 2.21 lakh subscribers participated in the survey, out of which about 1.38 lakh (62.5%) subscribers have reported call drops," according to a DoT statement.
As per feedback received, the problem of call drops "is more severe" indoors, according to the statement.
The subscribers receive an IVRS call from short code 1955 and are asked a few questions on the call drop problem.
They can also send a toll-free SMS to the same short code, containing the name of city/town/village, where they face frequent call drops.
The feedback is then shared with the telecom service providers on a weekly basis to take action in a timebound manner.
The operators have installed about 2.13 lakh additional Base Transceiver Stations across the country between June 2016 and February 2017, the DoT added.
The telcos submit an action- taken report to the DoT Task Force every fortnight.
Additionally, the DoT Task Force meets with the TSPs once a month to discuss the issues that come up via the IVRS.
Cumulatively, a total of 9,328 cases have been resolved through the initiative. A
bout 5,529 cases which were not associated with call drops but related to data, roaming and billing were also identified by the TSPs.
🌐 Smoking causes one in 10 deaths worldwide: study
A study has found that smoking caused one in ten deaths worldwide in 2015, half of them in just four countries: China, India, the United States and Russia.
About 6.4 million deaths worldwide was caused by smoking in 2015 and 52.2% of them took place in China, India, U.S. and Russia, according to the latest estimates in the Global Burden of Disease (GBD) report published in medical journal The Lancet.
India has 112% of the world's total smokers.
The authors of the study warned that the war against tobacco is far from won, and argued that despite implementation of the WHO Framework Convention on Tobacco Control (FCTC) in 2005, policy makers need to make renewed and sustained efforts to tackle it.
The study said Pakistan, Panama and India stand out as three countries that have implemented a large number of tobacco control policies over the past decade and recorded marked declines in the prevalence of daily smoking since 2005, compared with decreases recorded between 1990 and 2005.
India supplemented the Cigarettes and Other Tobacco Products Act (COTPA) with the creation of a National Tobacco Control Programme (NTCP) in 2007.
"NTCP was created to strengthen implementation and enforcement of the various provisions of COTPA at the state and district level. It has been rolled out in phases and currently covers about 40% of all districts in India," the study said.